Check out our Clearance Section
Login
Log in if you have an account
Register
Having an account with us will allow you to check out faster in the future, store multiple addresses, view and track your orders in your account, and more.
Create an account
10 Outdoor Activities to Try This Summer
22 Jun 2020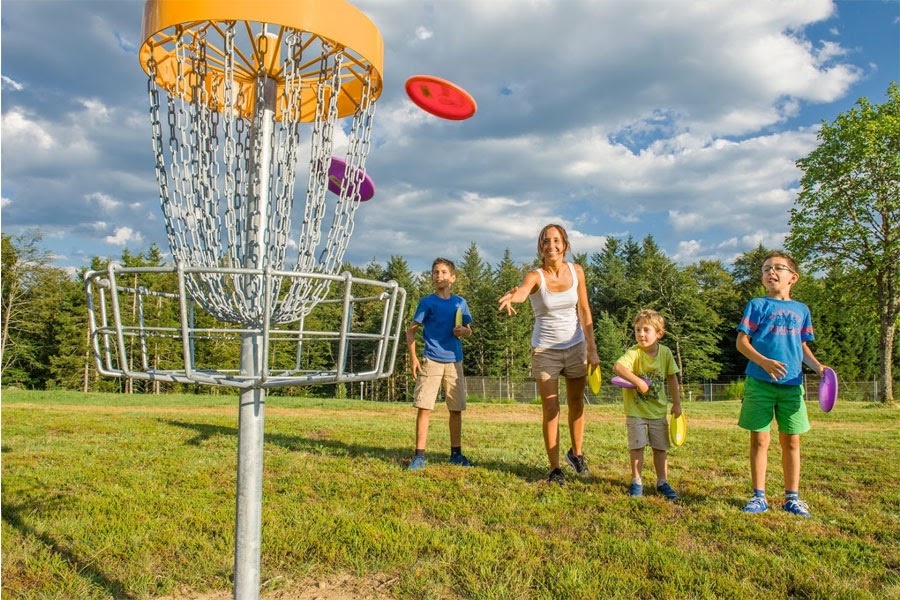 With another Saskatchewan summer in full swing, the options for enjoying the outdoors are virtually limitless. Things are bound to be a little different this summer. We're hugging trees instead of humans and spending all of our spare time outdoors, and you can too! If your summer plans have changed due to covid-19 and you're looking for ways to make the most of your time outside this season, here are 10 activities to keep you connected to the outdoors this summer. 

Slackline 
Slackline is the art and sport of balancing on a flexible, 1" – 2" wide synthetic strap called webbing which is tethered low to the ground between two trees or other anchor points. We carry slacklines from Slackline Industries which are simple to set up and perfect for anyone learning to slackline. This Play Line kit comes with an overhead line which allows you to hold on and maintain your balance while you develop the skills to walk on the line.

Longboard
If you haven't yet tried longboarding, think of it as sidewalk surfing on a wooden plank with wheels. Typically longer and with larger, softer wheels than a skateboard, longboards offer more stability, traction and durability than a skateboard, making it ideal for first-time boarders. Whether you want to cruise recreationally with some friends or rip down hills at high speeds, we've got all the boards, parts, and protection you need!

Disc Golf
You won't find any clubs or balls in this golf game! Instead it is played by tossing flying discs –  frisbees – at designated targets called baskets. The rules are similar to traditional golf: complete a course of 9 or 18 baskets by throwing the disc into each basket with as few throws as possible. As with golf, there are different discs you will use for different conditions like long drives and putting. Although the rules are similar to golf, we think it's way more fun! Browse our selection of discs online, or visit us in the shop and we'll show you which discs we recommend for starting out.

SUP (Stand Up Paddleboard)
Escape sports is your one-stop SUP shop! A trending and fast-growing water sport adapted from surfing, Stand Up Paddleboarding involves paddling upright on a floating board while propelling yourself across the water. Enjoy it right here in Saskatoon on the river, or take it to the lake! Don't be fooled by how easy it looks—SUP can be an intense workout if you want to make it one. Or there's always the option for a chill downstream paddle on the South Sask River. Check us out for SUP rentals, classes, or tours.

Onewheel
Turn pavement into your playground with this incredible piece of self-balancing electric technology. The Onewheel is the boardsport of your dreams — the closest feeling would be like snowboarding on powder, but without the chairlift!  With one foot on either side of the single wheel, the shifting weight of the rider's body activates the board's internal gyroscope and accelerator technology. You lean forward… it goes forward. You lean back and it slows down! T uses a pneumatic tire, which makes it perfect for off-road trails or rough pavement. Wherever you want to go, the Onewheel will take you there with a range of nearly 30kms on a single battery charge!  Stop by the shop to try it out.

Aerobie
It looks like a frisbee, but it's sleeker, easier to throw, and flies father. For recreational catch between two or more players, you'll need to go long! With space-age aerodynamic engineering, this flying disc was designed to glide long distances through the air, and it's got the Guiness World Record to prove it. The Aerobie will be the farthest thing you ever throw. Available in three colors and two sizes, the Aerobie is affordable and accessible to all ages and skill levels. Get yours here or by visiting our shop.

Hammock Life
For lazy summer days in the park or at the lake, you'll want to try the ENO DoubleNest Hammock. Perfect for one or two people, this ultra lightweight, ultra compact hammock is quick and easy to set up in seconds flat, so you can get busy relaxing. Great for reading or napping in between adventures, toss a hammock into your pack and take it with you virtually anywhere to lay back and enjoy some rest in the great outdoors. Also available are the portable hammock stands from ENO like the Nomad and the Solo Pod so you can set your paradise up anywhere.

Spikeball
If volleyball and four-square had a love child, it would be Spikeball. Also called roundnet, Spikeball is designed for four players in two teams, and is played using a lightweight inflated ball and a portable round net the size of a hula-hoop. The game is suitable for playing on any level surface outdoors or indoors. It's super active, super fun, and only as competitive as you want it to be. This game keeps you moving—and laughing! Check it out here.

Kiteboarding
Kiteboarding combines the best of wakeboarding, surfing, paragliding, AND sailing all into one! This dynamic wind-powered water sport involves using a large kite to harness the wind and sail across the surface of the water on a board. With patience and effort, anyone can develop the technical skills to kiteboard in any season. When summer wraps up, no fear... you can take your board off the water and onto the snow using the same gear in winter. We love talking about kiteboarding—if you're curious and want to connect with experienced kiteboarders about getting started, come and visit us!

Koob
A lawn game for the whole family, Koob is a knock-down good time! Played in two teams with up to 10 players, the aim of the game is to knock down all of the opposing team's wooden blocks before they knock down all of yours! A great family game that can easily be played with a cold beverage in hand.

The best way to get started with any of these activities is to come down to Escape Sports, your one-stop shop for alternative outdoor sports equipment, gear and apparel in Saskatoon. What are you waiting for!?
Leave a comment