Check out our Clearance Section
Login
Log in if you have an account
Register
Having an account with us will allow you to check out faster in the future, store multiple addresses, view and track your orders in your account, and more.
Create an account
Which Winter Jacket is Right for You? Down VS. Synthetic
01 Feb 2021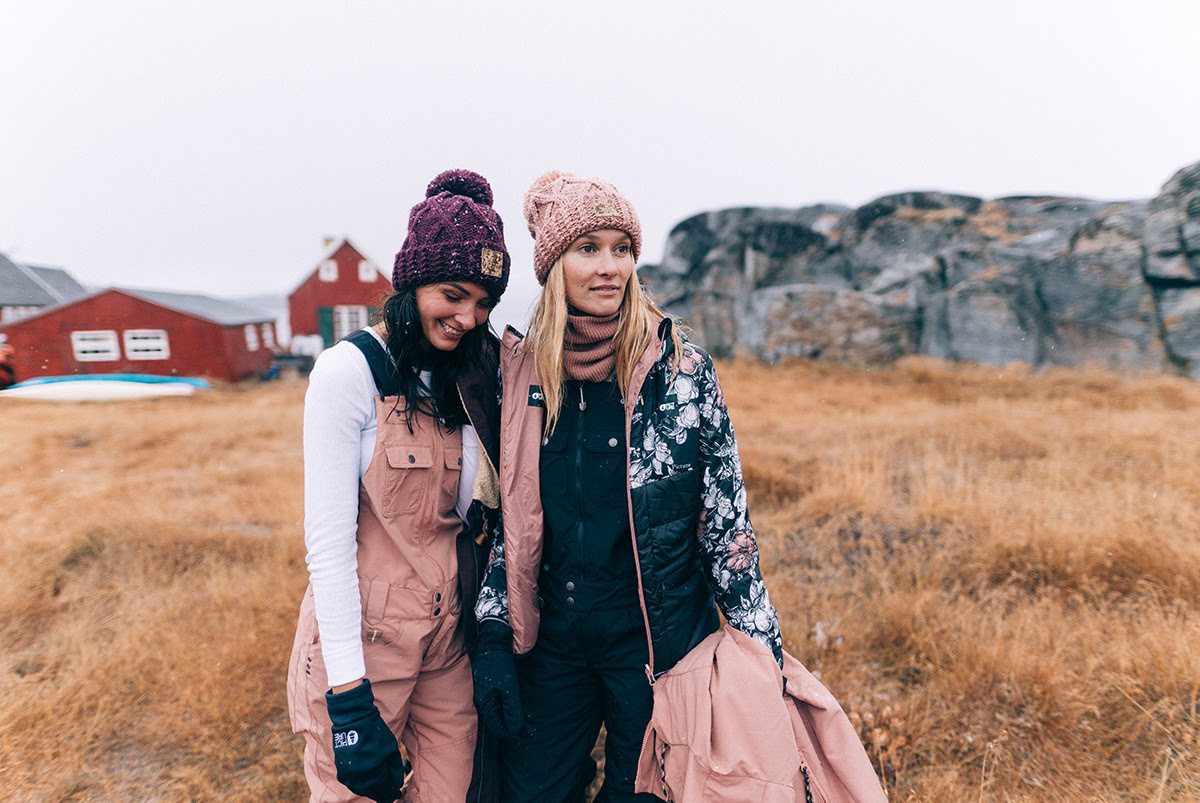 No matter what style of jacket you choose this winter, it needs to be warm. Our winters are full of polar vortexes and extreme cold warnings, but we don't think that should prevent you from getting out in some pow and having a blast! We compare some of our favourite winter gear to give you all the info you need to make the right decision for you. 
What is the low-down on down filling?
Down fill is not actually made from feathers, although some down products will also contain feathers. Down insulation is made from the fluffy stuff underneath goose or duck feathers. This natural material is truly Nature's best insulation –– after all, it keeps birds warm while they dive for the good stuff in a chilly lake. 
Down creates these awesome high-loft clusters that trap warm air and body heat while also remaining incredibly breathable and acts as a major moisture-wicking powerhouse to boot. Its ability to be both warm and wicking is an important part of winter comfort. Sweat creates wetness that can create dangerous conditions, especially if you're on a long backcountry adventure. 
Down fill also boasts an incredible warmth-to-weight ratio and can be compressed like crazy, making it very easy to pack. Because it is both lightweight and compressible all while keeping you toasty, it is considered the ultimate fill for an avid adventurer's backpack and an urban walk to the office alike.


What are the pitfalls of down fill?


Price

 

The best quality down fill comes in at the higher end of the price range because it's sourced from mature geese and adheres to down responsibility standards. This fill is the best insulator because the high-loft goose down has a very fine construction. There is also duck down, which is a bit less expensive, but it tends to have less loft and is a little less fine.





Not Vegan

This is an animal product, just like wool and leather. If you are vegan or have an allergy to down fill, we're going to talk about some synthetics that will meet your needs and provide comparable quality!





Questionable fill sources

You should always ensure that goose or duck fill in your coat is sourced responsibly. Luckily, many manufacturers are making that easier as they move to use fill certified by the Responsible Down Standard (RDS). The RDS is a global certification given to down products. This certification ensures birds were treated humanely at all stages.





Isn't great for wet climates

Down is water-resistant but not waterproof. It is more ideal as an underlayer to a waterproof shell in a wet environment. This is primarily because down can take a long time to dry once it is wet, and when wet, it loses many of its insulating properties.




Our fave down fill products:
Long and warm, this coat is as stylish as it is practical.





Pullover style puffer with a streetwear flair.




What about synthetic fills, how do they add up?
Synthetics just keep getting better and better. Some of our favourite brands, like Picture Clothing, are leading the way in good company ethics combined with great technology. For example, Picture clothing has teamed up with Dupont® Sorona® to fill their jackets. Dupont Sorona is at the forefront of innovation and has been actively moving its entire company towards a smaller carbon footprint year over year. Plus, synthetic fills are super vegan, meaning you can don your flashy little coat with no animal products needed.

Synthetic fills have excellent breathability, are lightweight, plus they are a lot more resilient to moisture! These fills are much better for activities where you are sweating and grinding as they retain their insulating abilities with dampness and are still very good at wicking that moisture away from your body. 
Another benefit of synthetic insulated coats is that they don't require as much precious care as a down-fill jacket. You can get a bit mucky and throw it in the wash with no worries. These durable, water repellent coats are a great asset in your winter wardrobe. 
What are the downsides of synthetic insulation? 
Weight

These fills are much heavier than their down counterparts. If you're packing with weight in mind, you might want to consider a down coat in place of a synthetic. However, if you're hitting the slopes for a day of shredding, a synthetic will be just the ticket!





Warmth

While this gap is improving with technology, synthetic insulation is less warm per ounce than down fill — meaning you need more of it to keep toasty.





Sustainability

Just like with down, it's important to do your research and choose a jacket with a good eco-friendly mandate. It's why we love Picture clothing so much; their dedication to recycled fabrics, sustainable materials, and giving back to nature is a huge YES for us. 
Our fave synthetic fills:

The Atlantis pullover jacket will keep you warm, toasty, and dry all day long.





The cutest and warmest little jacket featuring a soft lined hood and outdoor print.
Leave a comment