Check out our Clearance Section
Login
Log in if you have an account
Register
Having an account with us will allow you to check out faster in the future, store multiple addresses, view and track your orders in your account, and more.
Create an account
Get Outside and Enjoy a round of Disc Golf this Summer!
14 Aug 2020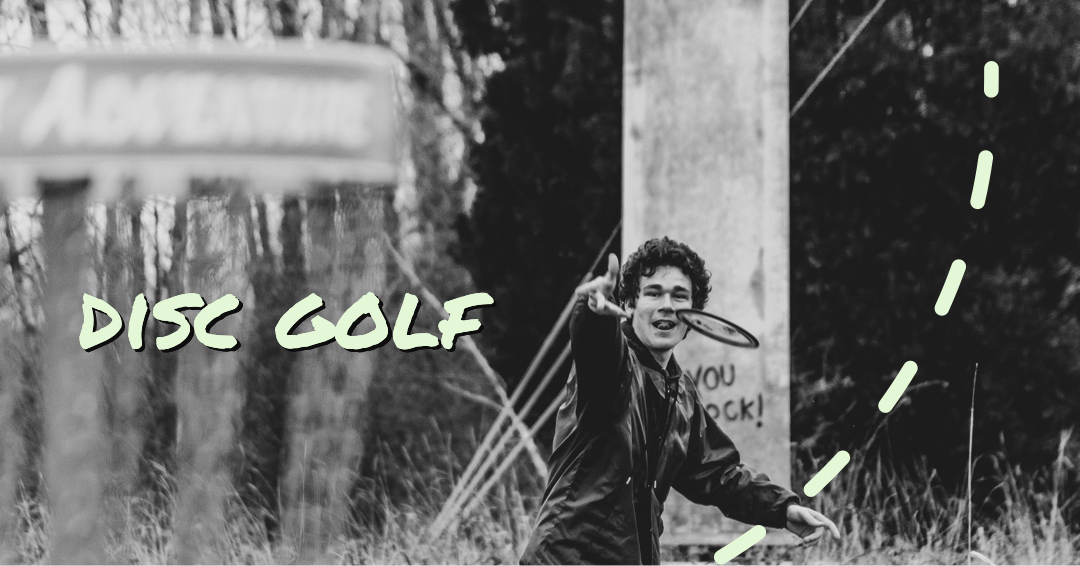 Have you seen groups of people out in the park throwing frisbees but not to each other, and wondered what exactly was going on? They were likely playing disc golf, a game that's been growing rapidly in popularity in Saskatoon lately. We're going to tell you all about how to play and get you set up with everything you need to get started! 
What do I need to get started? 
Disc golf is a pretty simple sport and requires little equipment to start enjoying. You'll need 3 main disc types and you can think of them as a set of clubs in traditional golf: 
Driver:

This disc is your long distance wizard, it is designed to go longer distances and maintain stability.

Mid-range:

The mid-range disc will still move long distances, but not as far as a driver. 

Putter:

This is designed for shorter distances and accuracy for when you're closer to the basket. 
Once you have started playing you'll begin to notice differences in materials and style within these types of discs. Finding your favourites is easy at Escape Sports because we carry an awesome selection and a variety of brands and colours to really make the game your own.  There are a lot of different styles of discs with a lot of different results, so once you're more acquainted with the game, we can help you find the perfect disc set for your specific needs. That's what makes coming into Escape so much different than a box store. 
Throwing the discs isn't quite the same as frisbee though, but we know you'll catch on quickly. Check out this awesome video or talk to someone playing on the field—the disc golf community is a friendly one, always happy to show newcomers the ropes!
How do you play?
Disc golf is a lot like regular golf but played with specialized discs. One throws different styles of discs down a fairway towards a basket, just like driving a golf ball towards the hole. Each course consists of 9-18 baskets, and each basket has a set par. A par is the base amount of throws it takes to get to the basket. As you go over this number, your score rises. Those who can make it to the net with the least amount of throws win the game.
Disc golf is an awesome game to learn and is appropriate for almost any age. It's safe, easy to enjoy, and requires very little to dive in. It's rad to meet up with a close group of pals and get outside to enjoy some of Saskatoon's great parks! 
Don't forget about course courtesy!
Whether you are new to Disc Golf or have been playing for years, here are a few reminders to keep things running smoothly on the course so everyone can have a good time:
Be quiet and still while others are throwing 

Stand behind the player whose turn it is until they are done throwing

Remove the disc from the basket after completing the hole

Help new players learn the rules 

Allow faster groups to play ahead of you when possible

Keep the courses clean; if you notice trash, pick it up

Respect the course and leave nature in its place
Top 3 courses in Saskatoon: 
Donna L. Birkmaier Park:

A delightful 9 basket course on the Northwest corner of Taylor Street East and Rosewood Boulevard

Diefenbaker Park:

A great course with 18 baskets located on the southwest corner of Ruth Street East and St. Henry Avenue

William A. Reid Park:

A 9 basket course in Fairhaven
Does Escape Sports offer disc golf rentals?
To make it even easier for you to enjoy disc golf, we offer disc rentals! We have a lot of options, whether it's for a couple hours or the whole weekend. Head to the website and check out our rental prices, Covid19 updates, and more. 
Did you know that a membership to Saskatoon Disc Golf goes towards upgrading and developing courses in our city? Plus, a membership will get you a 10% discount on your disc golf purchases at Escape!
Get Your Disc Golf on!

Don't let summer get away without trying your hand at Disc Golf. Escape Sports has everything you need to get throwing—from rentals to an array of discs for purchase, plus the know-how to get you playing your best game! 
Leave a comment