Check out our Clearance Section
Login
Log in if you have an account
Register
Having an account with us will allow you to check out faster in the future, store multiple addresses, view and track your orders in your account, and more.
Create an account
Enjoy the South Saskatchewan River This Summer: We Dish on our 2 Favourite Watersports.
14 Jul 2021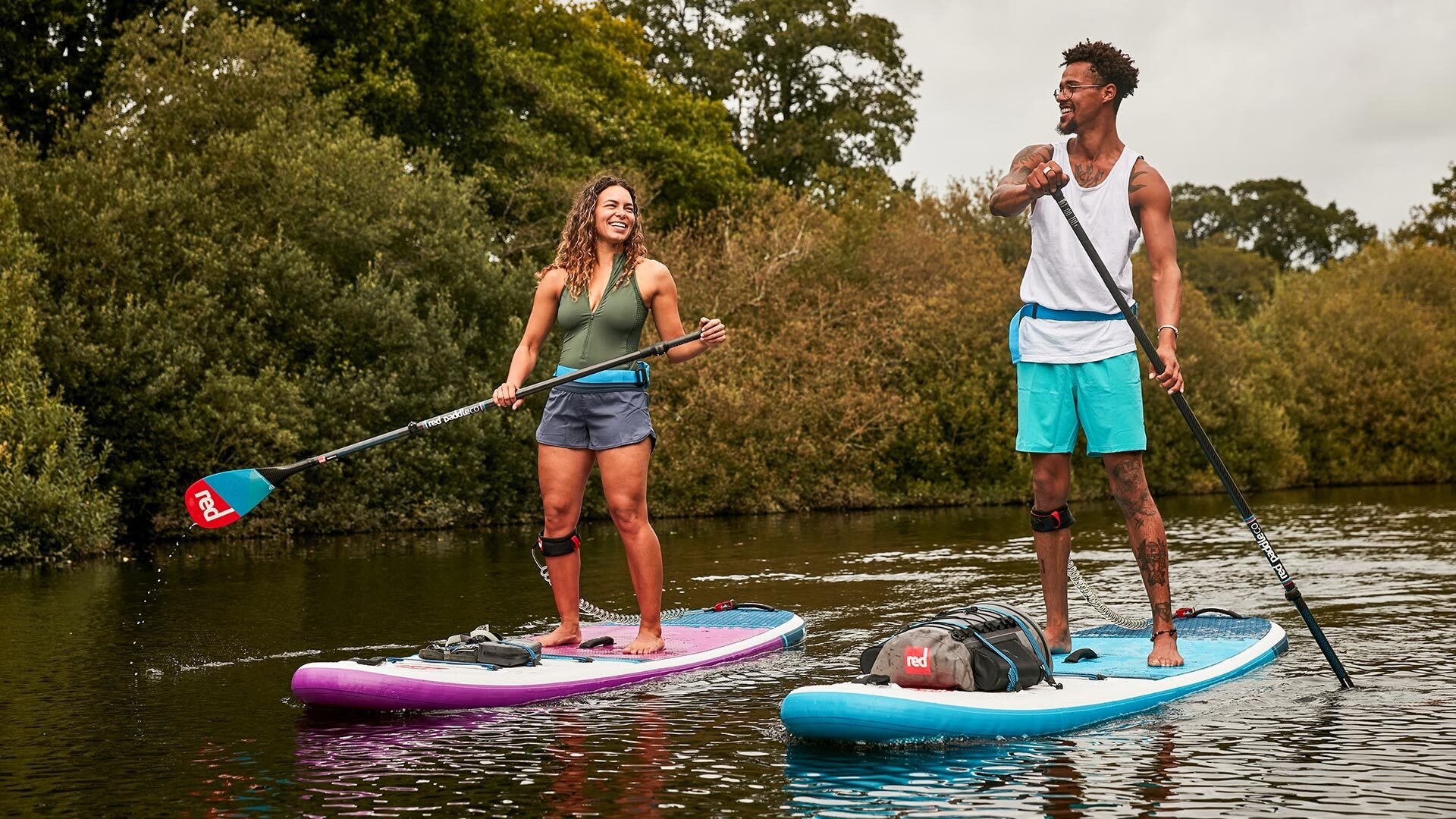 Did you know that being near water makes us happier humans? This summer, let the water call your name! Whether you hit the lake or the beautiful river right here in the city, we have everything you need to get out and play. In this blog, we break down our two favourite watersports, paddleboarding and windfoiling. 
What is a stand up paddle board paddleboarding? 
Stand Up Paddleboards (SUPs) look a little like surfboards and act a little like kayaks. They are an awesome core and leg workout and a great way to explore the gorgeous freshwater to be found around Saskatchewan. This fast-growing watersport, adapted from surfing, involves paddling while standing or kneeling on a floating board. 
Don't be fooled by how easy it looks—SUPs can be an intense workout if you want to make it one. Whether you head upstream for a hard workout or opt for a chill downstream paddle, the South Saskatchewan River is the perfect spot to get your paddle on.
How do I choose the right SUP? 
Let us help you pick the right board for your needs. We've got the know-how and experience to help you find and try a board that suits your needs and skill level. In addition, rentals can help you try something new without the commitment. 
There are two main types of boards, rigid or inflatable.


Rigid





This board is great for getting that close to the water feeling. It has a lower profile that is more similar to a surfboard. Rigid boards are perfect for turbulent or high current water, as they are more aerodynamic and allow for better control. Rigid boards feature an extra rocker and displacement hulls which can make cutting through choppy water a lot easier.





Inflatable





These boards are incredibly convenient as they pack into a small case, making them easy to transport and store in small spaces. They are more buoyant than the rigid boards, making them suitable for beginners––especially in calm water. In addition to being convenient, inflatable boards only take about 10 minutes to fill so that you can have a great ride in no time. 
Which SUP is best for a beginner?


For a beginner, we recommend a wider higher volume board style to start. Whether you choose a rigid or an inflatable is completely up to you and your preferences. A wider board will offer more stability and can even allow you to take your favourite furry pal or little one for a ride with you! 
If you want to hit the river and bring some camping gear, we've got narrower, longer, and more efficient boards that are perfect for you. These SUPs are a great way to explore the fantastic waterways in Saskatchewan, from short treks like the Berry Barn to Downtown Saskatoon or long hauls camping along the South Saskatchewan River.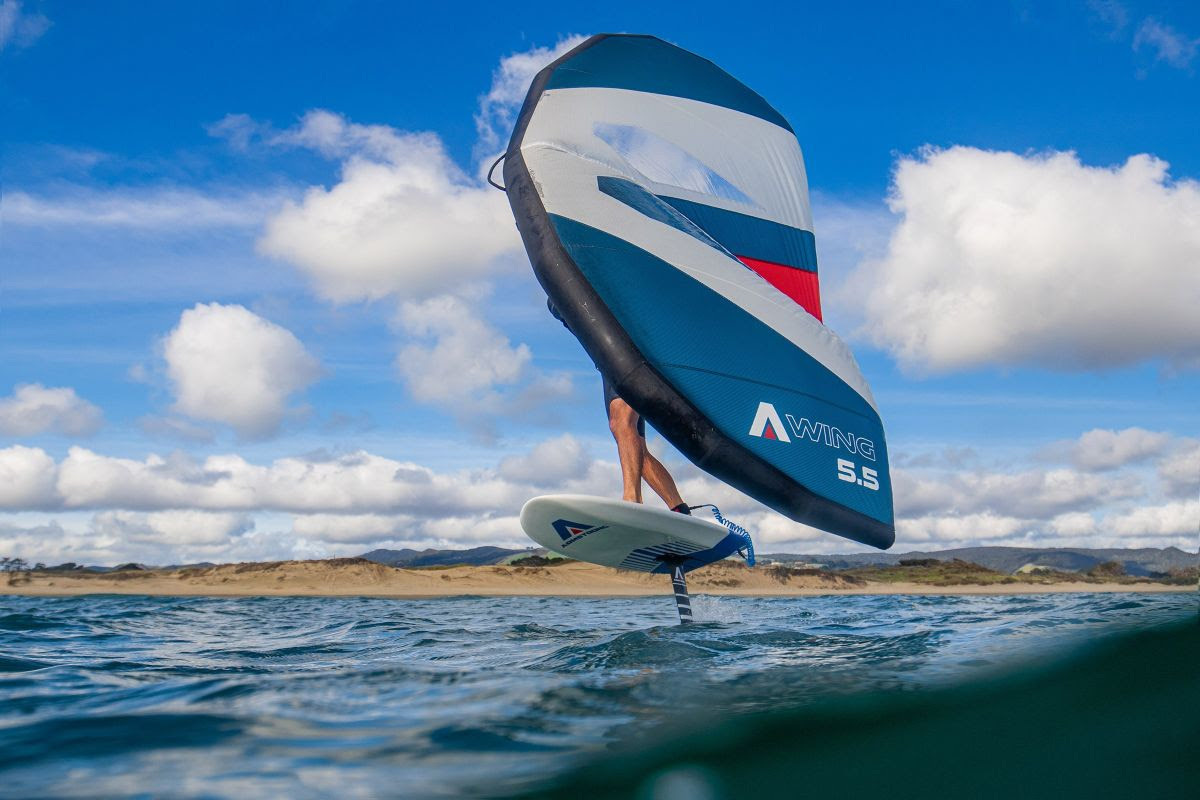 What is windfoiling, and how is it different from windsurfing?
We don't know anyone who doesn't want to whizz through the water all summer long. The best way to do it? Windfoiling! If you have windsurfed before, adding a foil is a totally awesome upgrade. The foil, which attaches to the base of the board, allows you to be lifted out of the water to ride on the small foil, giving you increased speed with less wind! By riding on the foil, you eliminate a huge amount of drag, meaning you can use less effort and needless propulsive force to enjoy a smooth ride. Windfoiling is great because it is less physically demanding, which makes it more inclusive than traditional windsurfing. However, if you've never tried windsurfing before, we recommend giving it a go first to get the feel of controlling a board with a kite. 
How to start windfoiling? 
We recommend starting with a wind that is below 25km/hour (about 12-15knots) on an open lake at least 8ft deep. Try to go on a day where the lake is relatively free of both chop and people. Start with a small sail until you get the feel for the foil, then you can progress to a larger sail and more challenging conditions. 


Our top three lakes for getting out with your gear? 
Saskatchewan, why not try something new this summer with Escape Sports! 
Not only do we offer rentals, but we will talk you through your purchase, give you some local spots to try, and make sure you're all set up for a safe and exciting adventure! Pop into the shop today or visit our website to see more.
Leave a comment